Kurai Kitsune
Furry character texture artist, creating content for 3D, gaming and VR applications.
British | United Kingdom

HI there! I`m Kurai
I have been creating digital artwork in my spare time for many years. I used to create 2D textures for use in SecondLife, but now with the advent of VR I have found new inspiration in creativity. Over the last 2 years in VRChat I have built up my current style of realistic fur patterns and now offer these services to the VR furry communities in applications like VRChat and NeosVR.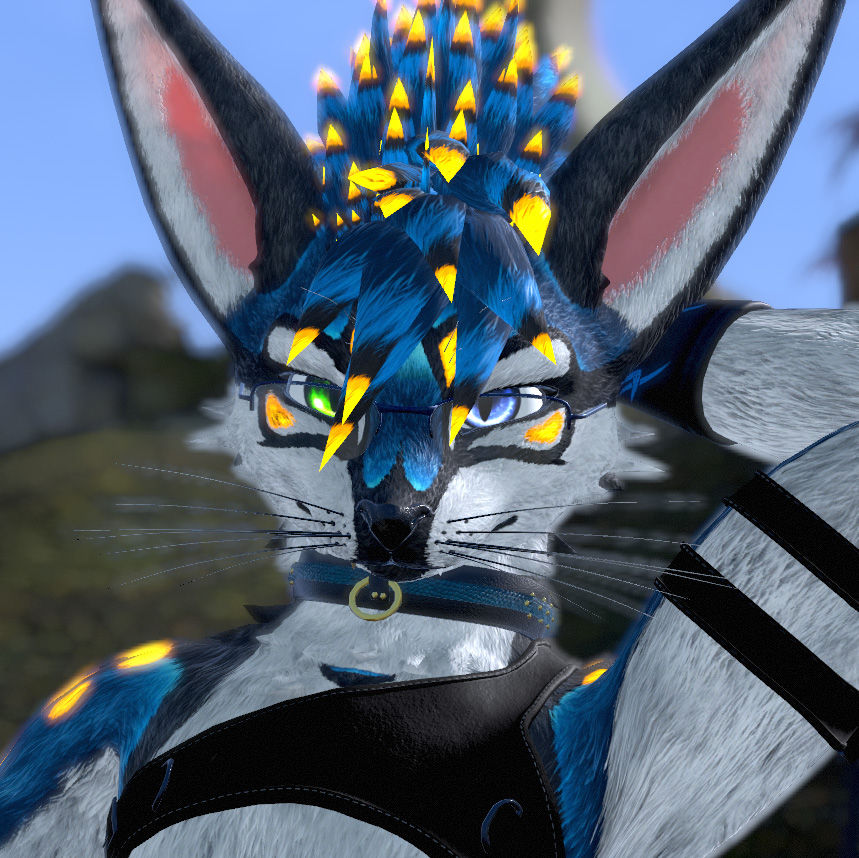 Rates and information
Custom commissions are currently closed
I will periodically open custom slots on Patreon, Twitter and my Discord communities.
Through Patreon I offer monthly avatar skin designs, avatar modifications and extra content from other projects to download and use. You can also request your own personal colouration of my designs!
-
Simple
Closed
Based on simple design ref sheets or pattern ideas. Includes detailed fur shading and Unity scene setup
Intricate
Closed
Based on intricate design ref sheets or "No idea what I want" designs. 3D props/accessories possible.
Fee based on time required.
Jex Colour
Patreon
Your personal colouration of a Jex designed for the Rexouium avatar
(Original design by Orange 04)

Jexium recolour examples
Configure your own colour of the "Jexium" Jex design for the Rexouium avatar by Rezillo Ryker.
Now including the 10th Anniversary Jex design.
Click the link below, but be wary, the form may be disabled depending on workload.
If it is closed, you can still request one as your custom monthly recolour on my Patreon


Terms Of Service
You must own the base assets for your chosen avatar type. Links can usually be found at VRCArena.
I can upload avatars to your VRChat account for you upon request but strongly advise you to try your own hand at Unity. (If you aren't familiar with setting this up, please use the VRChat documentation or search YouTube for resources).
I reserve the right to refuse your commission for any reason.
I keep copies of all my work in case you lose anything.
Payments are taken in full via Paypal or Revolut when I start your commission (not before and I am against rush requests).
Typically I will do a quick example, then we talk about final quote before completing the work. You'll get updates as we go, and you can continue to suggest changes until you're happy with your result.
I offer free fixes if you find any problems up to 2 weeks after the work is done.
Your commission will usually be packaged in a Unity scene ready for you to upload.
If a model creator's terms state that both parties must own their assets, and I don't already have it, half of the avatar cost may be added to your commission.
You may edit my textures if you want to.
You may not distribute or re-sell any part of my works, original or edited.